Welcome to Class 9... Drury's Desdemona's... Welcome to Class 9...
Welcome to class 9!
We are a Year 5 class who are eager to learn and work hard together.
We have lots of exciting things to look forward to in the academic year of 2017-2018 and can't wait to share them with you...
Batley Butterfly House- Class 9's artwork
The newly opened Butterfly House at Bagshaw Museum is showcasing some of St Mary's artwork. Here is Class 9's group effort of the butterfly life cycle. Every member of the class contributed to this piece of art and I hope you will agree, we think it is pretty special! Why not go and visit the Butterfly House and see for yourself. (Click on the photo below to take you the Butterfly House page)
****Friday 20th April 2018** * Times table award*
We have some more fantastic mathmaticians in Class 9 who have recently just gained their Headteacher's Times Table Award badges! As you can see by the photo, they are delighted as are we all! Well done guys!!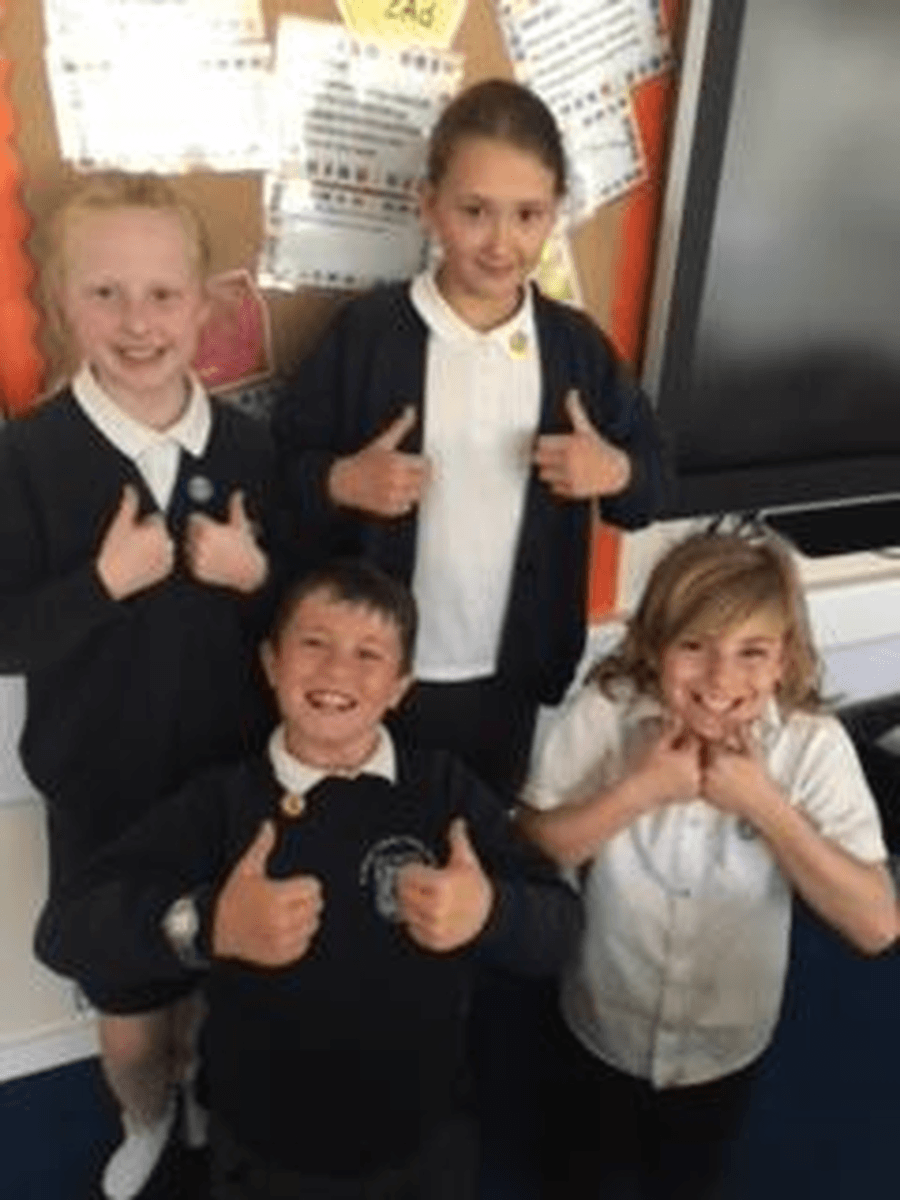 Friday 9th February 2018- Below is an overview of next terms weekly spellings.
*** Tuesday 30th January 2018*
***We are so pleased to announce that five members from Class 9 have been awarded their Times Table award! They have all worked really hard and we couldn't be prouder of you! Well done****